To find your shopping cart integration instructions, login to your iDevAffiliate admin center and go to Cart Integration in the top menu, then Shopping Cart Integration Wizard.

Now, in the dropdown menu, select the shopping cart system you're using on your website. For instance, if you're using WooCommerce, pick WooCommerce from the WordPress Plugins section and click Continue To Next Page. Now click the View Integration Instructions button next to the cart you just enabled and follow the provided instructions.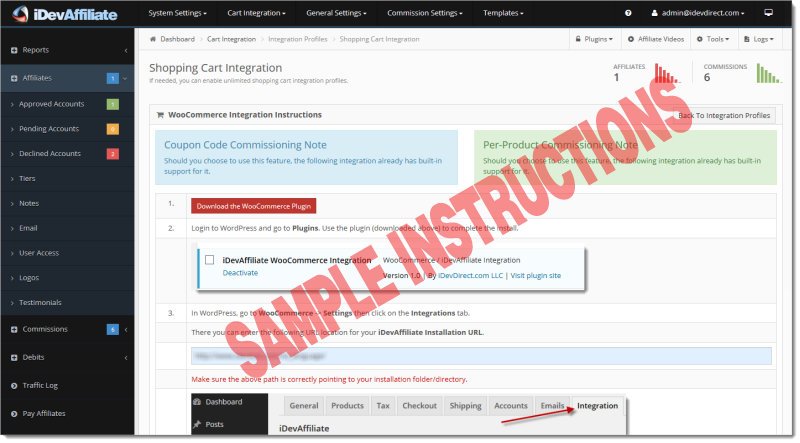 Each cart system provided in the shopping cart integration wizard has its own very specific set of instructions. Complete the steps provided for your particular cart system and when you're done you will be all set. Your cart system will now 'talk' to iDevAffiliate after purchases are completed, for the commissioning process.