This tutorial is for customers using our Owned Editions only.
Customers using our Cloud Edition are already set up to use SSL by default.
Important Note
Before completing these steps, be sure you actually have a secure certificate installed where iDevAffiliate is located. If you need help adding a secure certificate, please contact your hosting provider and/or server admin.
Step 1 – Secure Marketing Content
In this step, we'll make sure iDevAffiliate is always providing your affiliates with secure marketing content. That is, images, links, etc.
In your admin center, go to System Settings > General Settings. Adjust your iDevAffiliate Installation URL setting to use https in the URL setting.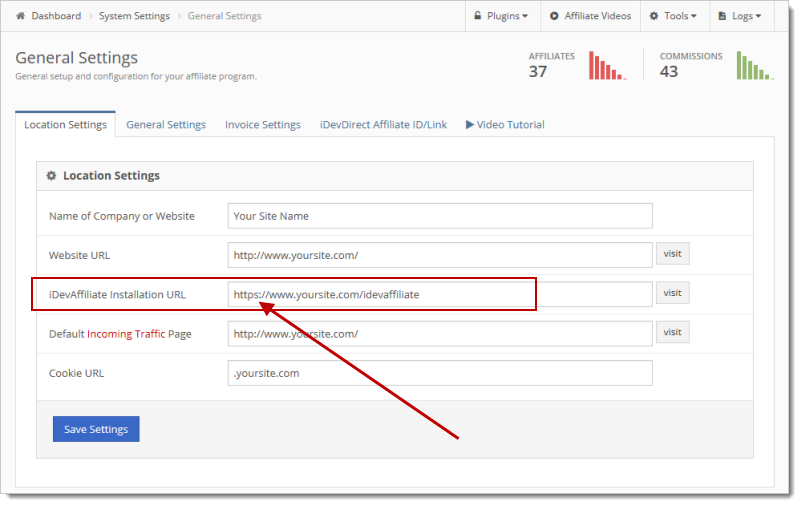 Step 2 – Secure SEO Links
This step is only required if you're using SEO links. If so, go to General Settings > Affiliate Links. Select SEO Links as the 'method' and click Continue To Link Configuration (blue button). Here you will set your SEO Link Domain. If you're already using SEO links, you just need to change this URL to use https instead of http.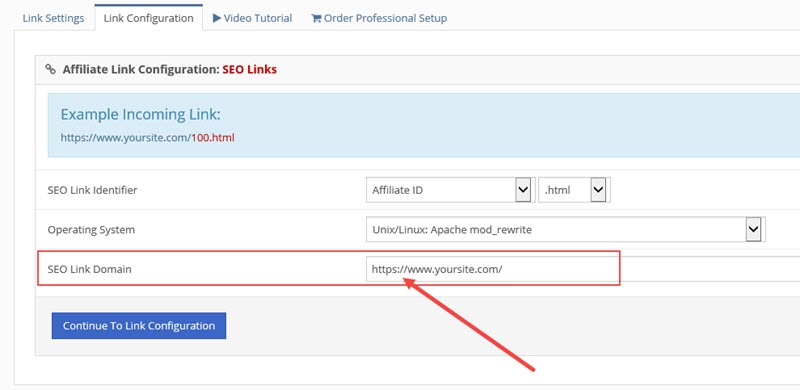 Click Continue To Link Configuration again and you will get the new SEO linking code that will need placed. If you are already using SEO links, take the new code provided and copy/paste it OVER your existing code in your .htaccess file. This new code uses https in the links instead of http. Save your .htaccess file and you're done with this step.
Step 3 – Secure Browsing
In your iDevAffiliate admin center, go to System Settings > General Settings > SSL (tab). Set Force SSL Browsing to Yes to force iDevAffiliate to always load using SSL (https://).