The Payout Duration set in iDevAffiliate is purely informational. You can login to your administrative center and pay affiliates as often as you like, with no set time schedule required. That said, most affiliate managers will pay affiliates once per month or maybe twice per month. We've even seen weekly payments. Its totally up to you. The frequency in which affiliates should expect payment is of course shown to them on the main page affiliate dashboard.
Informing your affiliates when they can expect payment is done by editing the Payout Duration content directly in the language templates content. This is found in your iDevAffiliate admin center at:
Templates (menu at top) > Language Templates. Now choose your language to edit in the dropdown menu and click Edit Language Templates. On this next page you will find a RED menu that contains all the front-end language content for you to edit as you please.
---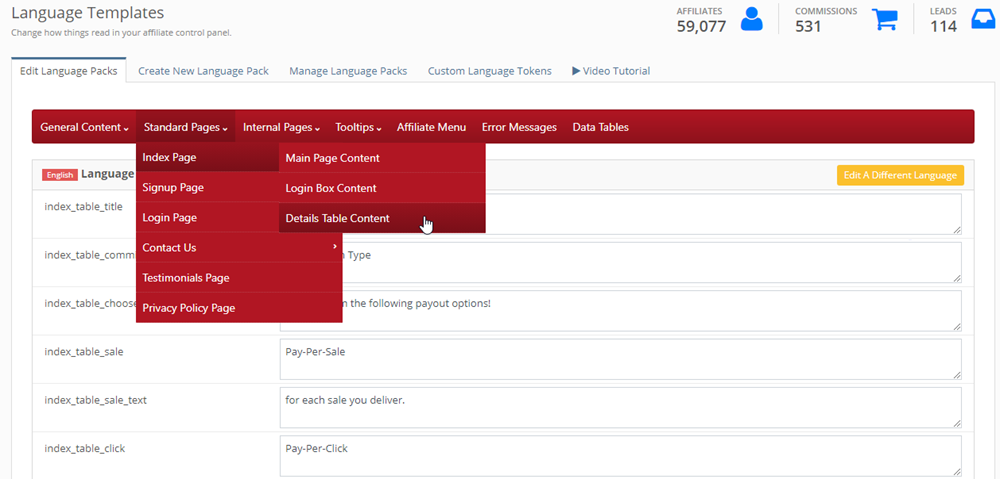 ---
In the menu, you want to go to Standard Pages > Index Page then Details Table Content. At the bottom of the page, you will find the (index_table_duration_tag) for editing which contains the Payout Duration content you're looking to edit.
---